RSM US LLP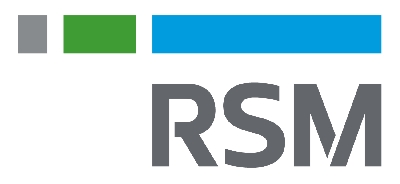 Michael Weber, Partner
1185 Avenue of the Americas
New York, New York 10036-2602
Phone: 212 372 1938
Website:
http://www.rsmus.com/financialserv...
RSM US LLP is the leading provider of audit, tax and consulting services focused on the middle market, with more than 8,000 people in 80 offices nationwide. It is a licensed CPA firm and the U.S. member of RSM International, a global network of independent audit, tax and consulting firms with more than 37,000 people in over 110 countries. RSM uses its deep understanding of the needs and aspirations of clients to help them succeed.
RSM has more than 50 years of experience serving the financial services community in key financial hubs all over the world. Our professionals help organizations navigate complex reporting, governance and regulatory issues to achieve their business objectives. Based on the knowledge that comes from serving investment advisers and commodity pool advisors, investment companies of all types, and brokerage and trading entities, we understand the complex financial reporting, operational, tax and regulatory compliance issues facing the industry. We also offer independent compliance testing services to meet regulatory obligations, GIPS verification, AML testing, and technology due diligence and risk assessments, including security and privacy consulting.
RSM provides industry insight, advice and solutions to financial services organizations across the country and around the world. Whether your business operates on a national or global scale, we have the resources to consistently deliver personalized attention across your organization. That's what you can expect from RSM. Experience the Power of Being Understood.SM
For more information, visit
www.rsmus.com
, like us on Facebook at
RSM US LLP
, follow us on Twitter
@RSMUSLLP
or
@RSMUSFINSVC
or
@RSMUSRISK
and/or connect with us on
LinkedIn
and
Instagram
.