NRS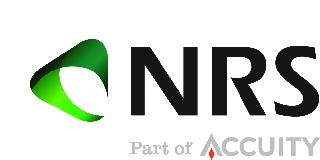 Wade Quinn, NRS
10089 Willow Creek Road Suite 120
San Diego, CA 92131
Phone: 858-586-2551
Website:
https://www.google.com
Owned by the RELX Group,
National Regulatory Services (NRS)
is part of Accuity, the global standard for payment efficiency and compliance solutions. NRS is the US leader in compliance and registration products and services for
investment advisers
,
broker-dealers
,
hedge funds
and
investment companies
.
NRS has the practical expertise, proven capability and unparalleled reach to deliver integrated and effective compliance solutions to a wide range of users within the financial services industry. NRS delivers these solutions through three interrelated offerings –
comprehensive education
including
conferences
,
certifications
, and
securities licensing exam prep
, best-in-class technology including our
ComplianceGuardian
,
ComplianceMAX
and
Blue Sky Solutions system
and
expert consulting services
including
General Compliance Consulting
,
packaged programs
and
registration services
– enabling our clients to meet their regulatory requirements and minimize risk.
For more information, visit
www.nrs-inc.com
or follow us on
LinkedIn
and
Twitter
.