Linedata Services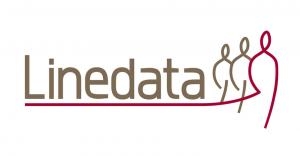 Harry Bartle, Sales
260 Franklin St 13th Floor
Boston, MA 02110
Phone: (617) 912-4877
Website:
http://www.linedata.com
Linedata Services Asset Management is an industry leader in the financial technology market, delivering best-of-breed global solutions. Targeted acquisitions and product developments continue to highlight Linedata's leadership and dedication in delivering ASP-based solutions to the market. ASP provides cost-efficient access to the Linedata systems; customers maintain responsibility for the day-to-day business operations and Linedata hosts the technology and handles the system administration. With the recent acquisitions of the Global Investment Systems' and Beauchamp Financial Technology's product lines, Linedata Services' offering now comprises a truly global array of front, middle and back-office products designed to help streamline the investment process and facilitate STP.

Linedata Services has offices worldwide which serve more that 800 clients in over 30 countries. Linedata's complementary set of global products on an ASP basis include solutions for: Order Management and Compliance: Bringing together sophisticated technology and market leading functionality for portfolio management and trading for all asset types, pre and post trade compliance management, including comprehensive regulatory and standard rule libraries, as well as connectivity and certified interfaces to liquidity sources for Equity, Fixed Income and FX. Fund Accounting: Back office investment management, fund accounting and administration solutions offering real time, multi-currency, accounting and NAV calculation for UK and European ICVCs of all types, US 40 Act funds, offshore funds, and hedge funds. Transfer Agency: Highly scalable solutions for transfer agency and shareholder record-keeping that are ideal for both retail and institutional investment funds and respond to the industry's most demanding service environments. Partnership Accounting: Solutions for investment partnerships that automate capital activity and income allocations for complex multi-level fund structures such as funds of funds and master-feeders. Hedge Fund Solutions: Trading and portfolio management solutions for alternative investment managers, spanning all stages of the trade life cycle from order management through to portfolio accounting.