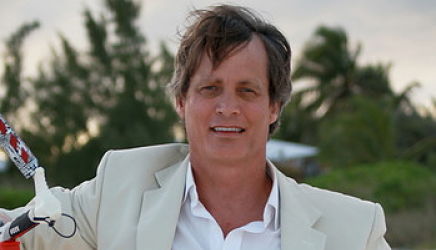 by David Drake
Early this week, news that Matt Mellon had passed on shocked everyone in the cryptocurrency world. Mellon, a billionaire banking heir, is not new to cryptocurrency players because he was one of the early investors who reaped big when the market performed really well in 2017.
He is known to have made a $2 million investment into cryptocurrencies from which he made a $1 billion in revenue. Though he is gone, Mellon has certainly left an indelible mark in the cryptocurrency industry.
Significant Contribution
A few years ago, when Mellon decided to backup Ripple, many people thought he had lost his mind. At the time, the technology behind Ripple had not been tested nor proven and it appeared to have no immediate competitors, similar to Western Union.
As a result of taking the risk to invest in cryptocurrencies at a very early stage, many players in this space feel his contribution has been significant in facilitating the industry's growth.
Dr. Navjit Dhaliwal, CEO of Iagon, says, "Matthew was a man of great impact. He made a strong influence to the world of cryptocurrency as an advocate and investor. He highly influenced and contributed to the success of Ripple Labs with his cross-functional and multidisciplinary expertise. We believe the cryptoworld has lost a highly influential man this week. At IAGON we send positive thoughts and sincerest condolences to his family."
The Value of Intuition
Mellon is known to have made strategic investments in cryptos that ultimately earned him $1 billion in returns. Though the cryptocurrency industry was just getting started, he used intuition to invest in Ripple, and it paid off big time.
The action he took, and the positive results it yielded, has inspired many investors to listen to their instinct and march on to reap huge returns as well, according to the CEO and founder of Profede, Juan Imaz.
"Matt brought an inspiration of instinct to the cryptocurrency industry. In his own words, "Intuition is the number one tool in the toolbox." This going on instinct was proven in his decision to invest $2 million into cryptocurrency Ripple (XRP) which later rose in price and turned into $1 billion. Matthew's instinct has brought assurance for other investors to go ahead in making their own fortunes," Imaz says.
Future Possibilities
The investments that Matt Mellon made in the cryptocurrency industry portray a person who was ahead of his time and saw the ability of cryptocurrencies to transform virtually every sector.
"Mellon saw the transformation that crypto technology is bringing to the world as a light. In that way, though I never met him, I felt a simpatico with Mellon. My view is similar to what he expressed. Crypto technology has been and will be disruptive. That is not the same as destructive. In the long view, crypto technology will improve banking, business, and America. And that's good for everybody," David de Pingre, founder and CEO of ePlumToken notes.
The cryptocurrency industry is indeed affected by Mellon's demise. He will be missed by cryptocurrency players, but the contribution he made to the industry will always remain. There is no doubt his actions and advice as an early investor in this space will continue to influence the way people invest in cryptocurrencies.
Disclaimer: David Drake is on the advisory board for most of the firms mentioned or quoted in this article.
---